The Latin Music Awards, my date with new artist Yamir Gorritz and meeting with Team Pitbull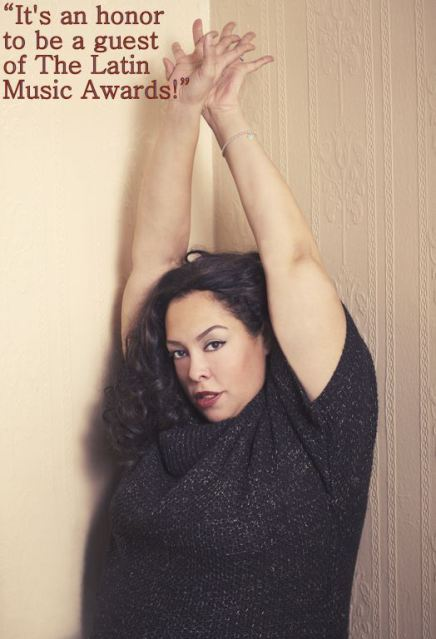 I still cannot grasp that I will be attending The Latin Music Awards this coming March 14th, 2013. Not only am I being their special guest and called the 'Madrina' (God-Mother) but I am getting any and all exclusive interviews my heart desires.
tag heuer replica
That week there will be breakfast meetings, brunch and dinners, shopping meetings. I have already gotten requests to be in several reggaeton artist music videos. It is a short time to work with so much talent, so I have already started interviewing them now because there are so many!
These are top Latin artist that I have grown to love and respect. I will be there for the entire second week of March. Celebrating with these artists all of their nominations prior to the event. I am booked with meetings but it is work that I love, so I am in media heaven.
Most important is that on the actual day of the event, I am not going as 'Press'. That will all be done prior, I am attending as Olga Gonzalez-Ramos, Curvy Celebrity and special guest of Ms. Tiffany Febus the CEO of the event.
I will not miss watching the awards from my couch this year. I will be on the 'Red Carpet' showing the world that my curves and I have come a long way and that they don't define me, I define them. Will I be the only plus size girl there? Maybe but that makes it all the more exclusive.
Finally I will get my time with Yamir Gorritz. He is the newest artist that is making huge waves in Miami and he is also my client. I am his Publicist another gift & talent that I have been blessed with and that comes so natural to me. My creative mind never sleeps.
This amazing event is something I am sharing with 'Team Olga' which is DJ LOS and Jose Pagan Photography. Hopefully Ms. Nikki Gomez will also be attending, but she is a very busy photographer who is super booked which is a good thing for her and not so good for me. I want her shooting me in Miami! LOL. Ms. Qristyl Frazier will be dressing me throughout all of the events in Miami & Orlando. I love it gowns that have never been seen before..
I wanted to thank my family, friends and fans for loving me and supporting me always. This event has changed my life. Working with my colleague and friend Teddy Cubillos has opened up a golden door for me.
Last but not least I have been welcomed by the record label of Mr. Pitbull himself, to be the voice of all the artist under his label. Fat Joe & Elvis Crespo being some of the artist I will be working with closely. I will be meeting with 'Team Pitbull' in their NYC office and working with them in the Miami office in March as well.
I am grateful, blessed and I am going for it all.
Curvaciously Yours,
Olga Gonzalez-Ramos
---

Finally, I now introduce you to DJ LOS…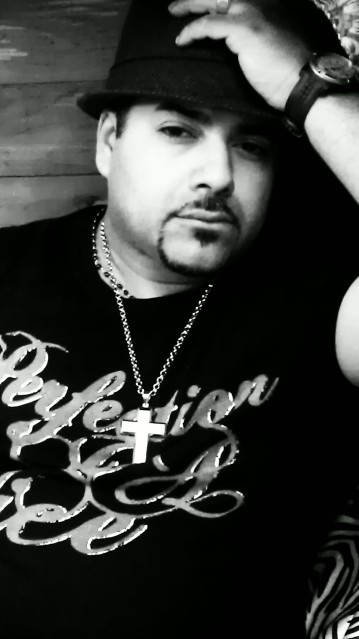 Many of you all, friends & fans know him by face, he is always near me, with me, supporting me. That is what 'real' friends do for each other. I just had to share him with you all. Since he is in the lime-light, let's hope he doesn't forget about me when he gets even more famous! lol
Carlos Colon better known as 'DJ LOS' is from the Bronx in New York City, better yet from 158 st. Born to a beautiful Dominican mother and a very sexy Puerto Rican, NYC cop he is the best of both worlds. He fell in love with music at the age of 12 after watching his uncle play music for Latin legend 'Johnny Ventura'.
He has played in the best of clubs, owning the famous spot 'Latin Quarters' for a minute, he ruled that spot like a king. Throughout the years he has played every where but mainly at Diva lounge, Good Life, Havana Cafe, Conga Lounge, Havana Dulce & Club Preeva.
His beats are well-known in the industry and he is infamous for his crazy style of scratching. His career has led him to work with amazing DJ's world-wide, many who he considers family. He has mingled with the best DJ Casanova, Alex Sensation/Mega, Bacan Jr96.3 X., Polito Jr/Mega.,DJ Tek-Nice, DJ V-nice, BeatBox the barber/Mega,DJ Mad, DJ Lobo,DJ Quest, DJ Ricky to name a few. He has been guest DJ at la Mega, the #1 Latin station in New Jersey.
He has worked with Fat Joe, Notch, Def Jam records and Nike brand.
He resides in both New York City & Miami, depending on who has the hottest DJ scene for him at the moment.
Speaking of Florida, he just got hired to be the DJ for the after party for the Latin Music Awards this coming, March 14th. CEO of Orlando Music Awards Ms. Tiffany Febus has chosen him to represent for all of the NYC & NJ DJ's an honor he is most grateful for.
For more on him attending the awards
CY: How does it feel to be attending the Latin Music Awards?
DJLOS: I know I am attending but it still feels like I am dreaming. It hit me when I was talking on the phone to the president of the awards. It's an honor that I was chosen to represent both NYC & NJ DJ's. I cannot wait, counting the days.
CY: What will you be wearing for the awards?
DJLOS: Right now I am talking to two designers and my stylist is taking care of this. Man, the pressure! Now I know what you ladies be going through!
CY: Tell me how you feel about a woman with curves?
DJLOS: Damn O, you don't waste a second. I dated a big girl in high school, she was Latin with light-blue eyes. I am a sucker for light eyes. I did not even think of her size as an issue. For most of dating life, I date 'Flacitas' they hit on me the most. But I find beauty in all women. I enjoy a gorgeous smile, great personality, pretty face, that is a must and curves are cool. I was raised with three sisters and the men would drool at their curves.
Look out for DJ LOS two up coming photoshoots one with Celebrity Photographer Ms. Nikki Gomez of Nikki Gomez Photography & Jose Pagan Photography.
He is working on some music with DJ Wave Gang & Wave Gang from New Jersey & he is planning some projects with hot new Latin artist Yamir Gorritz out of Miami.
He is working on a single with me.. yours truly and we cannot wait to share that with you all.
DJ LOS is a proud member of Club Kings, a DJ association in the tri-state-area.
EMAIL SUBSCRIPTION
Enter your email address to subscribe to this blog and receive notifications of new posts by email.
Join 2,367 other followers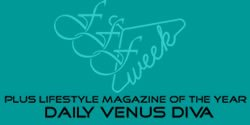 BLOGROLL
* Daily Venus Diva Magazine *
Just As Beautiful Magazine
Latina Bloggers Connect
NGLC
UrbanoTV
LATEST TWEETS
Yummy instagr.am/p/Vxs_9sEd0c/ 9 hours ago
The Program.. instagr.am/p/VxrDzJEdxr/ 9 hours ago
Autumn & I…rocking our curves.. instagr.am/p/Vxp2X7Ed_v/ 9 hours ago
NYFW/Just Ramona instagr.am/p/VxU4YFEd2C/ 12 hours ago
Daily Venus Diva Mag Poet & Model Tavy Day: "Do what you love, No pass, No fail, Just passion" ow.ly/2uTSmL 18 hours ago
Daily Venus Diva Mag Yo! Brunch hosts Fashion Diversity: Innovative Integration to Curvy Cheers ow.ly/2uTOZs 19 hours ago
Daily Venus Diva Mag Nine Ways to Strengthen Your Marriage on Valentine's Day and Every Day ow.ly/2uStLt 1 day ago
Happy V day to me…thanks djlos1582 !! Love ya instagr.am/p/VtizWfEdzd/ 1 day ago
Early Valentine!! instagr.am/p/VsL_ReEd3S/ 2 days ago
Daily Venus Diva Mag Unconventionally Curvy: Brittany Howard of Alabama Shakes ow.ly/2uR0yh 2 days ago
LATEST BLOGS