Full, Fit & Fabulous a MUST attend conference!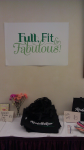 Curvaciously Yours was asked to cover this event and we gladly accepted. I have been a big fan of Rochelle Rice for years and enjoy seeing her do what she loves best, sharing her 'Movement' theories with her followers. The event catered to a full-house and it was pleasing to see both full-figured women and […]
---
Gift from the heart..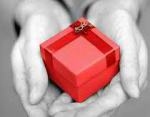 Anyone can shop online or hit their favorite stores and it is okay to buy momentos for those we love. Truth be told these gifts get their wear & tear but actions speak louder than material gifts. A gift from the heart, meaning more of an action than something with a price tag is the […]
Latin Roots run Deep..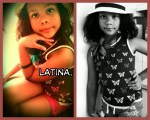 I am a proud Latina, so is my Mother, Grandma, etc. I have been a parent for 20 years now, and a Mother to a sweet little Latina girl for last 7 years, Raquel Celeste Ramos. She speaks and writes Spanish and it was by choice. I was planning on it myself but she beat me […]
EMAIL SUBSCRIPTION
Enter your email address to subscribe to this blog and receive notifications of new posts by email.
Join 2,367 other followers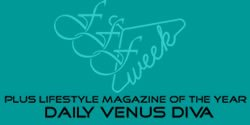 BLOGROLL
* Daily Venus Diva Magazine *
Just As Beautiful Magazine
Latina Bloggers Connect
NGLC
UrbanoTV
LATEST TWEETS
Yummy instagr.am/p/Vxs_9sEd0c/ 9 hours ago
The Program.. instagr.am/p/VxrDzJEdxr/ 9 hours ago
Autumn & I…rocking our curves.. instagr.am/p/Vxp2X7Ed_v/ 9 hours ago
NYFW/Just Ramona instagr.am/p/VxU4YFEd2C/ 12 hours ago
Daily Venus Diva Mag Poet & Model Tavy Day: "Do what you love, No pass, No fail, Just passion" ow.ly/2uTSmL 18 hours ago
Daily Venus Diva Mag Yo! Brunch hosts Fashion Diversity: Innovative Integration to Curvy Cheers ow.ly/2uTOZs 19 hours ago
Daily Venus Diva Mag Nine Ways to Strengthen Your Marriage on Valentine's Day and Every Day ow.ly/2uStLt 1 day ago
Happy V day to me…thanks djlos1582 !! Love ya instagr.am/p/VtizWfEdzd/ 1 day ago
Early Valentine!! instagr.am/p/VsL_ReEd3S/ 2 days ago
Daily Venus Diva Mag Unconventionally Curvy: Brittany Howard of Alabama Shakes ow.ly/2uR0yh 2 days ago
LATEST BLOGS