'Official' blogger for QFD's @The Presidential Inaugural Fashion Gala
' Curvaciously Yours ' is heading to Washington this weekend! I remain positive, work hard and I am living amazing moments in my life, in my career. Just got the phone call from Ms. Qristyl Frazier this morning and we are attending The Presidential Inaugural Fashion Gala. I have been asked to be the 'official' […]
---

Curvaciously Yours celebrates the birthday of top plus size designer, Qristyl Frazier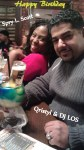 Saturday, 12th was a day many of us will not forget. It was the very anticipated birthday gathering of our favorite curvy designer out of NYC, Ms. Qristyl Frazier. It was also a time for family as her lovely mother was in town just for the sweet birthday of her daughter. It was a gathering […]
---

OOTD..'Love at first sight' black dress by IGIGI, rocked my meeting!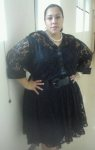 OOTD Well this is my first OOTD and it is created by IGIGI. Need I say more? I was saving this for an upcoming event but something told me to wear it today. Today I met with the lovely Miriam Santiago, Program Coordinator Special Events, Department of Neighborhood & Recreational and Cultural Affairs. We got the […]
EMAIL SUBSCRIPTION
Enter your email address to subscribe to this blog and receive notifications of new posts by email.
Join 2,367 other followers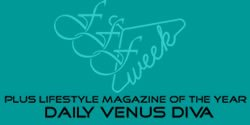 BLOGROLL
* Daily Venus Diva Magazine *
Just As Beautiful Magazine
Latina Bloggers Connect
NGLC
UrbanoTV
LATEST TWEETS
Yummy instagr.am/p/Vxs_9sEd0c/ 9 hours ago
The Program.. instagr.am/p/VxrDzJEdxr/ 9 hours ago
Autumn & I…rocking our curves.. instagr.am/p/Vxp2X7Ed_v/ 9 hours ago
NYFW/Just Ramona instagr.am/p/VxU4YFEd2C/ 12 hours ago
Daily Venus Diva Mag Poet & Model Tavy Day: "Do what you love, No pass, No fail, Just passion" ow.ly/2uTSmL 18 hours ago
Daily Venus Diva Mag Yo! Brunch hosts Fashion Diversity: Innovative Integration to Curvy Cheers ow.ly/2uTOZs 19 hours ago
Daily Venus Diva Mag Nine Ways to Strengthen Your Marriage on Valentine's Day and Every Day ow.ly/2uStLt 1 day ago
Happy V day to me…thanks djlos1582 !! Love ya instagr.am/p/VtizWfEdzd/ 1 day ago
Early Valentine!! instagr.am/p/VsL_ReEd3S/ 2 days ago
Daily Venus Diva Mag Unconventionally Curvy: Brittany Howard of Alabama Shakes ow.ly/2uR0yh 2 days ago
LATEST BLOGS