'Red Hook Summer' a Spike Lee film 'Premiere' Party with Spike Lee!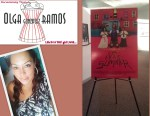 On Monday the 6th of August, my sweet little blog 'Curvaciously Yours' got the very private invite to attend the movie premiere party of the newest Spike Lee film, ' Red Hook Summer'. I got the chance to meet Mr. Spike Lee himself and his lovely family. The CAST of this film was brilliant & […]
---
Special private screening of Madagascar 3…Paramount/Dreamworkds..create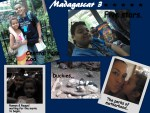 Madagascar 3 What a gorgeous way to start my Saturday to take my children to work with me. This time my job was to cover the private screening of the new hit of Paramount/Dreamworks Animation movie 'Madagascar 3′. We were in for a real treat. It was in 3D and we were invited to the […]
---

NGLC a huge success, Rosie Perez, Latina Magazine & Ana of LBConnects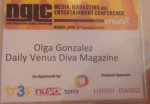 Finally after weeks of anticipation and wait my NGLC event was here. I got there before 8:00 am and enjoyed a delicious breakfast. The Harvard Club gets an A+ from me, from the service to the staff to the place. Today I had a chance to wear all of the hats in my career, Lifestyle Editor for […]
---

Daily Venus Diva Magazine…NOT nominated???
I really think that I know my stuff especially when it comes to the internet, the 'Plus Size' industry and the magazine business. But today I had a rude awakening. Leave it to Facebook to be the one that delivered the blow. 
EMAIL SUBSCRIPTION
Enter your email address to subscribe to this blog and receive notifications of new posts by email.
Join 2,367 other followers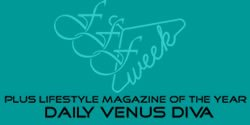 BLOGROLL
* Daily Venus Diva Magazine *
Just As Beautiful Magazine
Latina Bloggers Connect
NGLC
UrbanoTV
LATEST TWEETS
Yummy instagr.am/p/Vxs_9sEd0c/ 9 hours ago
The Program.. instagr.am/p/VxrDzJEdxr/ 9 hours ago
Autumn & I…rocking our curves.. instagr.am/p/Vxp2X7Ed_v/ 9 hours ago
NYFW/Just Ramona instagr.am/p/VxU4YFEd2C/ 12 hours ago
Daily Venus Diva Mag Poet & Model Tavy Day: "Do what you love, No pass, No fail, Just passion" ow.ly/2uTSmL 18 hours ago
Daily Venus Diva Mag Yo! Brunch hosts Fashion Diversity: Innovative Integration to Curvy Cheers ow.ly/2uTOZs 19 hours ago
Daily Venus Diva Mag Nine Ways to Strengthen Your Marriage on Valentine's Day and Every Day ow.ly/2uStLt 1 day ago
Happy V day to me…thanks djlos1582 !! Love ya instagr.am/p/VtizWfEdzd/ 1 day ago
Early Valentine!! instagr.am/p/VsL_ReEd3S/ 2 days ago
Daily Venus Diva Mag Unconventionally Curvy: Brittany Howard of Alabama Shakes ow.ly/2uR0yh 2 days ago
LATEST BLOGS