'Official' blogger for QFD's @The Presidential Inaugural Fashion Gala
' Curvaciously Yours ' is heading to Washington this weekend! I remain positive, work hard and I am living amazing moments in my life, in my career. Just got the phone call from Ms. Qristyl Frazier this morning and we are attending The Presidential Inaugural Fashion Gala. I have been asked to be the 'official' […]
---

Full, Fit & Fabulous a MUST attend conference!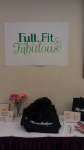 Curvaciously Yours was asked to cover this event and we gladly accepted. I have been a big fan of Rochelle Rice for years and enjoy seeing her do what she loves best, sharing her 'Movement' theories with her followers. The event catered to a full-house and it was pleasing to see both full-figured women and […]
---

Curvaciously Yours celebrates the birthday of top plus size designer, Qristyl Frazier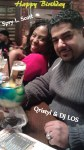 Saturday, 12th was a day many of us will not forget. It was the very anticipated birthday gathering of our favorite curvy designer out of NYC, Ms. Qristyl Frazier. It was also a time for family as her lovely mother was in town just for the sweet birthday of her daughter. It was a gathering […]

My cute little blog gets nominated for 'Curvy blog of the year 2012′..YAY..
Well I am so happy. It is a huge nomination and I do not share it alone. There are close to hundreds of other curvy blogs nominated. We seek VOTES to win and it has become my mission to give this my very best. I am so proud of the Curvy Community. Ten years ago […]
---

8 Days with Hurrican Sandy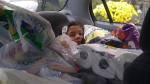 Sandy, Sandy, & some more Sandy. That is all we heard a few days before she hit us. The news was right this time around we were going to get hit, hard and New Jersey & New York City just weren't ready. I did what everyone else did, prepare. We went food shopping and figured […]
EMAIL SUBSCRIPTION
Enter your email address to subscribe to this blog and receive notifications of new posts by email.
Join 2,367 other followers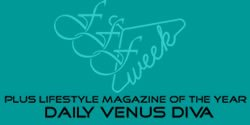 BLOGROLL
* Daily Venus Diva Magazine *
Just As Beautiful Magazine
Latina Bloggers Connect
NGLC
UrbanoTV
LATEST TWEETS
Yummy instagr.am/p/Vxs_9sEd0c/ 9 hours ago
The Program.. instagr.am/p/VxrDzJEdxr/ 9 hours ago
Autumn & I…rocking our curves.. instagr.am/p/Vxp2X7Ed_v/ 9 hours ago
NYFW/Just Ramona instagr.am/p/VxU4YFEd2C/ 12 hours ago
Daily Venus Diva Mag Poet & Model Tavy Day: "Do what you love, No pass, No fail, Just passion" ow.ly/2uTSmL 18 hours ago
Daily Venus Diva Mag Yo! Brunch hosts Fashion Diversity: Innovative Integration to Curvy Cheers ow.ly/2uTOZs 19 hours ago
Daily Venus Diva Mag Nine Ways to Strengthen Your Marriage on Valentine's Day and Every Day ow.ly/2uStLt 1 day ago
Happy V day to me…thanks djlos1582 !! Love ya instagr.am/p/VtizWfEdzd/ 1 day ago
Early Valentine!! instagr.am/p/VsL_ReEd3S/ 2 days ago
Daily Venus Diva Mag Unconventionally Curvy: Brittany Howard of Alabama Shakes ow.ly/2uR0yh 2 days ago
LATEST BLOGS